Louisville Workers Compensation Lawyers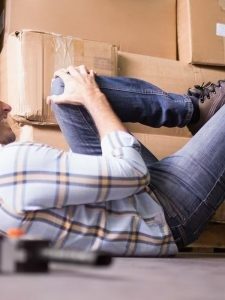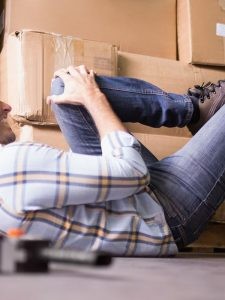 Kentucky's workers' compensation system is intended to provide financial support to workers who have been hurt on the job or who have been diagnosed with occupational illnesses. While such protections and support can be crucial to helping injured workers and their families recover, the system can be complex, especially for those who have never filed a claim before.
Additionally, given the various deadlines and requirements for pursuing workers' compensation claims in Kentucky, it can be very challenging for some injured workers to successfully navigate the system and obtain the benefits they need and deserve.
At Murphy & Associates, PLC, our Louisville workers compensation attorneys are dedicated to helping injured workers and their families:
Understand the workers' compensation system and their rights
Compile the strongest possible claims
Obtain the full amount of benefits to which they are entitled.
Our lawyers have extensive experience representing injured workers, standing up to insurers, employers and others on their behalf. As aggressive advocates for injured workers' rights, our attorneys will work tirelessly to help you maximize your benefits and bring your claim to the best possible resolution.
Kentucky Workers' Compensation Benefits: An Overview
Under the Kentucky Workers' Compensation Act,1 physical injuries sustained at work or while on the job, as well as psychological conditions related to work injuries, can qualify workers for benefits.
Specifically, the types of benefits available to injured workers per the Kentucky Workers' Compensation Act include (but are not exclusive to):
Temporary total disability (TTD) benefits

Permanent partial disability (PPD) benefits

Permanent total disability (PTD) benefits

Compensation for medical treatments needed to recover from the work injury

Compensation for vocational rehabilitation (to help people receive the training and support they need to get back to work when impairments prevent them from performing the work they did before their accident or injury)

Compensation for lost income
Workers' Compensation Claims: How Our Louisville Lawyers Can Help You
When you trust an experienced Louisville workers compensation lawyer at Murphy & Associates, PLC to represent you, you can count on us to:
Provide you with personalized service – We work closely with each of our clients to understand how they sustained their injuries and what their needs are. This is pivotal to providing the best possible representation for workers' compensation claims.
Expertly guide you through the process – Our lawyers handle every step of the claims process, which means that your case will not be passed off to an inexperienced associate. Throughout this process, we will clearly explain your rights, address your concerns and help you set realistic expectations.
Challenge insurers' wrong decisions – When insurance companies fail to pay the full amount of benefits deserved or wrongfully deny our clients' claims, we will aggressively pursue appeals to ensure our clients obtain the benefits they deserve.
We encourage you to check out the additional workers' compensation information we have on this site, including information on:
When you are ready for answers about your claim – and the best Kentucky workers compensation representation – contact us.
Contact a Louisville Workers Compensation Lawyer at Murphy & Associates, PLC
After suffering a work-related injury or developing an occupational illness, you can get experienced help pursuing a workers' comp claim by contacting a trusted Louisville workers compensation lawyer at Murphy & Associates, PLC.
Our team of experienced lawyers is committed to protecting injured workers' rights, and we have the experience, skills, resources and insight you can rely on to help you secure the benefits you deserve.
___________
About Murphy & Associates
Murphy & Associates is made up of a team of experienced and professional attorneys. We will seek justice by your side every step of the way. As one of our clients, you can expect trustworthiness, loyalty and guidance throughout the entirety of us working together. Contact us today by giving us a call for a free case evaluation.