If you have lost a loved one due to someone else's negligence, then the law in Kentucky gives you the right to file a wrongful death lawsuit against the negligent party. Although there is no amount of compensation that can replace your loss, legal action can be crucial to providing you and your family:
Justice
A sense of closure
Compensation is needed to cope with financial obligations
Defendants and insurance companies fight aggressively because wrongful death claims are complex, emotionally charged, and high-value cases. Hence, winning a wrongful death lawsuit is not easy unless you have an experienced lawyer representing your case. This is why families in Louisville, KY, with wrongful death claims choose to work with Murphy & Associates.
Murphy & Associates Fights to Get Families Justice and Compensation They Deserve
Specializing in wrongful death claims, we have a wealth of experience working with the victims' families. We are reputed for our passionate advocacy and step-by-step support for wrongful death lawsuits. Our seasoned Louisville, KY wrongful death attorney can help you hold the negligent party accountable for the loss of your beloved and get you justice. Schedule a free consultation now.
Understanding the Basics of Wrongful Death Claims— How to Navigate Through a Wrongful Death Claim in Louisville, KY?
Before you file a wrongful death claim in Louisville, KY, there are certain things that you need to know:
What Can Lead to a Wrongful Death?
A wrongful death claim can be filed on any death involving negligence or reckless behavior of another party involved. They can be filed over many different circumstances such as:
Fatal car, truck, or motorcycle accidents
Medical malpractice
Nursing home neglect or abuse
Slip and fall accidents
Workplace injuries
Defective products, etc.
Who May File a Wrongful Death Lawsuit?
A personal representative from the deceased's estate is responsible for bringing the wrongful death claim to court. However, suppose the deceased did not leave a will. In that case, the surviving spouse shall become the executor unless they choose to waive their right to appointment and select another individual to serve as representative.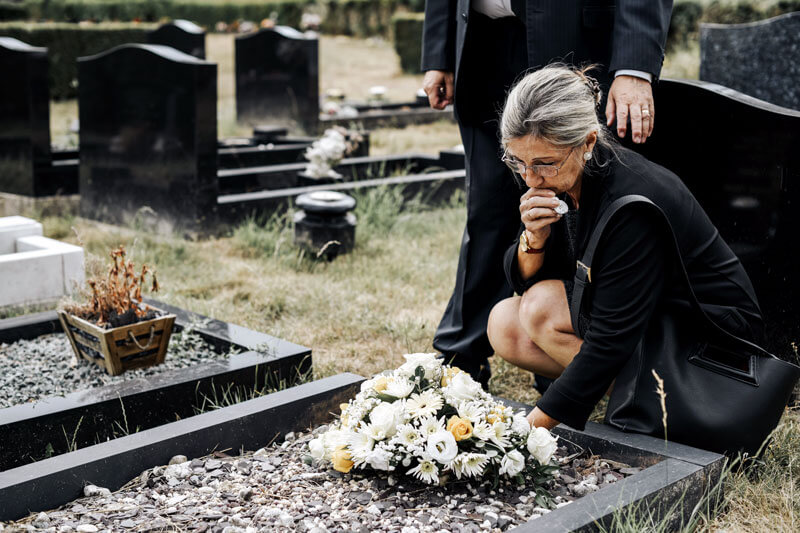 Elements of a Wrongful Death Claim
To be eligible for compensation in a wrongful death claim, you must show that the negligent party breached their duty of care to the victim and was responsible for their death. Hence, you must prove that:
The negligent party did not act reasonably or cautiously
Their negligence and carelessness caused your loved one's injury
Your beloved died as a result
Their loss has resulted in financial losses and damage to you and your family
Our seasoned wrongful death lawyer works with you cohesively to help you prove the four elements of a wrongful death claim and get fairly compensated.
Damages You Can Recover in a Wrongful Death Claim
A wrongful death claim is a civil claim; hence liability is expressed only in monetary damages. Our attorney can help you recover financial compensation for economic and non-economic losses that may arise from the victim's death. These include:
Medical expenses incurred before death
Cost of care
Pain and suffering
Mental anguish
Loss of consortium
Loss of companionship
Burial and funeral expenses
Statute of Limitations
Wrongful death claims are subject to a statute of limitations that provides the maximum time to file a claim. In Louisville, KY, the wrongful death claim must be filed within one year of the date of the decedent's demise. If the deadline is missed, the court shall dismiss the case.
Distribution of the Settlement
With a successful case, compensation shall be distributed first to the estate, and the surviving family members receive the remainder of the award.
Speak with us
If you have questions or a potential wrongful death case, contact us. We can assess your case and suggest the best course of legal action. All services are offered on a contingency basis, which means you pay only when we get you compensated.
At Murphy & Associates, you can be confident that you will receive the highest quality of legal services and representation. From filing a lawsuit to conducting discovery and negotiating with the insurer for a fair amount of compensation, we fight relentlessly to protect your rights and get you the entitled compensation. If these negotiations don't provide a higher settlement, we will prepare your case for trial. For us, settling for less is not an option.
Schedule a free consultation today.