Louisville's Experienced Immigration Attorneys
The immigration laws of the U.S. are in a constant state of flux because of the political pressures that shape the policies. This further adds to the complexity of the immigration process. Therefore, it is advisable to work with an experienced immigration lawyer in Louisville, KY. At Murphy & Associates, we specialize in immigration law services providing you with skilled guidance and effective solutions to your complete satisfaction.
At Murphy & Associates, we put our broad range of experience in immigration matters to help our clients fulfill their dreams and reach targeted goals within a complicated U.S. immigration system. Our immigration lawyer can represent you if you are:
A U.S. citizen seeking family member sponsorship for permanent residence
A non-citizen or immigrant attempting to retain their immigration status 
A permanent and lawful resident of the U.S. pursuing citizenship 
A lawful immigrant is facing issues like deportation from the U.S.
Whatever your issue may be, our seasoned immigration lawyer can identify the best legal options available for your situation. We can provide you with strong legal representation, ensuring you have the best chance for success. Schedule a confidential consultation with our knowledgeable immigration lawyer now to discuss your case and the best solutions to continue living in the U.S.
Here is some preliminary information you might find helpful in understanding the U.S. immigration system and how our Louisville law firm can assist you through the process.
What are the Top Factors That Can Increase Your Eligibility to Immigrate to the U.S.?
The top factors that can increase your chances of eligibility and legal immigrant status are:
Family immigration
Capital investment
Employment
Humanitarian programs
Asylum status
Diversity lottery
What is the Role of Legal Permanent Residents or the U.S. Residents in Sponsoring Their Family Members?
They can file a petition to have their close relatives get visas/green cards to come to the United States of America. But this is easier said than done because many specific family immigration rules must be met first. Hence, you must seek a lawyer's assistance.
Whether you're a permanent resident or a U.S. citizen who wants to sponsor your family to immigrate to the U.S., we can help. Our immigration lawyer can provide quality assistance with the complicated process of petitioning. From filing applications timely and correctly to assessing those applications that you have filed earlier but have been denied, we will help you navigate through to increase the success rate of your petition.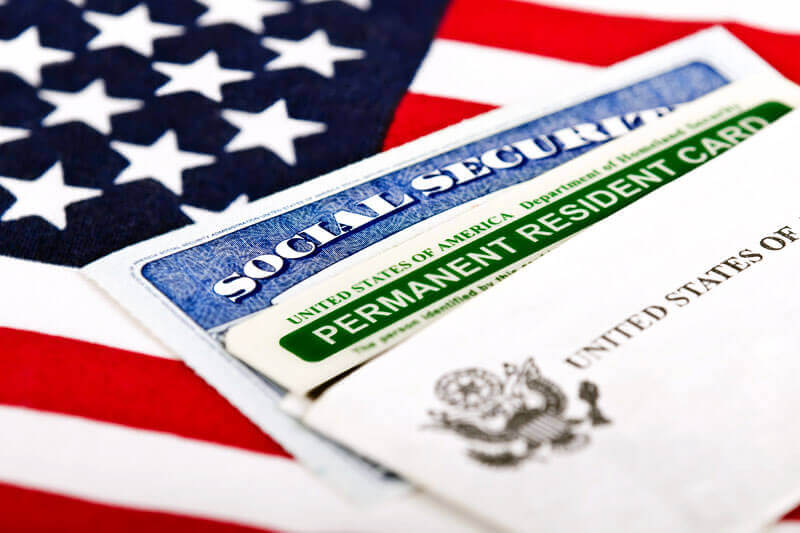 When Should You Seek Deportation Defense?
Seek immediate guidance from our immigration lawyer if you have been served a notice from the Department of Homeland Security in the U.S.? Our lawyer can guide you on what the deportation defense process entails and how to remain in the U.S. At Murphy & Associates, our lawyer can file necessary applications and represent you in court.
What is Naturalization in Immigration Law?
This is a process to attaining U.S. citizenship. If you are a lawful permanent resident, our lawyer can help you become a U.S. citizen via the process of naturalization. At Murphy & Associates, our experienced immigration attorney can assist you with the proceeding and ensure you successfully meet the requirements set forth by Congress in the Immigration and Nationality Act (INA).
Types of Immigration Matters We Handle
Our areas of specialization include (but are not limited to):
Family-Based Immigration Petitions
Deportation Defense
Application for the U.S. Citizenship
Application for Asylum
At Murphy & Associates, we value professionalism, transparency, and integrity. We are strongly committed to our clients with the best guidance we can for your specific immigration matters. Schedule a free consultation to discuss your case with our expert.