Murphy & Associates PLC is a full-service personal injury firm, representing clients in all areas of injury. We have helped clients achieve justice in each of the following areas: Auto Accidents
The Louisville personal injury attorneys of Murphy & Associates have assisted many personal injury victims involved in automobile accidents. Our injury attorneys are licensed in Kentucky and Indiana. The laws for automobile accidents vary between states, and it is important to have an attorney who knows how to handle each claim or lawsuit individually.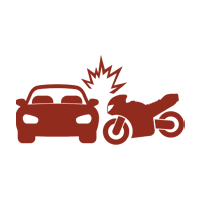 Motorcycle Accidents
Motorcycle accidents can be devastating. A motorcyclist is exposed and at risk to the poor choices of other drivers on the road. In Kentucky, PIP laws can have unintended consequences for motorcyclists who may be left without coverage for the first $10,000.00 in medical bills. The injury attorneys of Murphy & Associates have experience with cases involving motorcycles and have the knowledge and experience to help those injured in an accident receive a full and fair recovery. Dog Bites
The damage done by a dog bite can leave permanent scaring and can be difficult to heal, and issues with dog ownership and containment can be troublesome to sort out. Often the owners of dangerous canines do not have insurance to cover the damage these dogs inflict. It is important to have attorneys who understand the law as it relates to who can be held responsible for the injuries from a dog bite.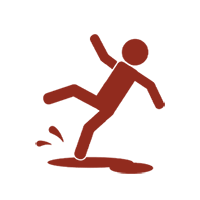 Premises Liability
Business owners have a duty to keep their properties safe and not cause the public to be harmed by unsafe conditions. Our injury attorneys represent clients who have been seriously injured by someone else's negligence. Not all slip and fall cases meet our stringent case screening. When it is clear that a property owner knew that the conditions they created could hurt someone and serious injury results, our attorneys fight for the rights of that person. Brain Injury
The effects of a brain injury can be lifelong. It is important to have a lawyer who understands brain injury and has represented clients who have suffered from similar injuries. The attorneys of Murphy & Associates are experienced with the issues in these cases. We provide supportive representation to assist those with brain injuries and their families get justice.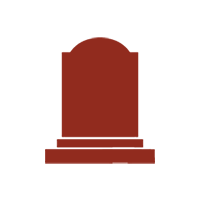 Wrongful Death
If you have lost a loved one due to someone else's negligence, then the law in Kentucky gives you the right to file a wrongful death lawsuit against the negligent party. Although there is no amount of compensation that can replace your loss, legal action can be crucial to providing you and your family the compensation needed to cope with financial obligations, as well as justice and a sense of closure for your loss.